The International Information Integrity Institute (i-4) organized the 102nd edition of their global forum in Croatia on June 26th – 28th. MEDINA was invited to provide a speech on EUCS and our approach to provide automation to the underlying certification  process. Furthermore, as mentioned on a previous blog entry, this event was selected by the consortium to kick-off the EUROSCAL initiative.
Overall, the i-4 audience showed its interest on the benefits that automation can bring to traditional certification processes (including those from EUCS), which are summarized in the following slide: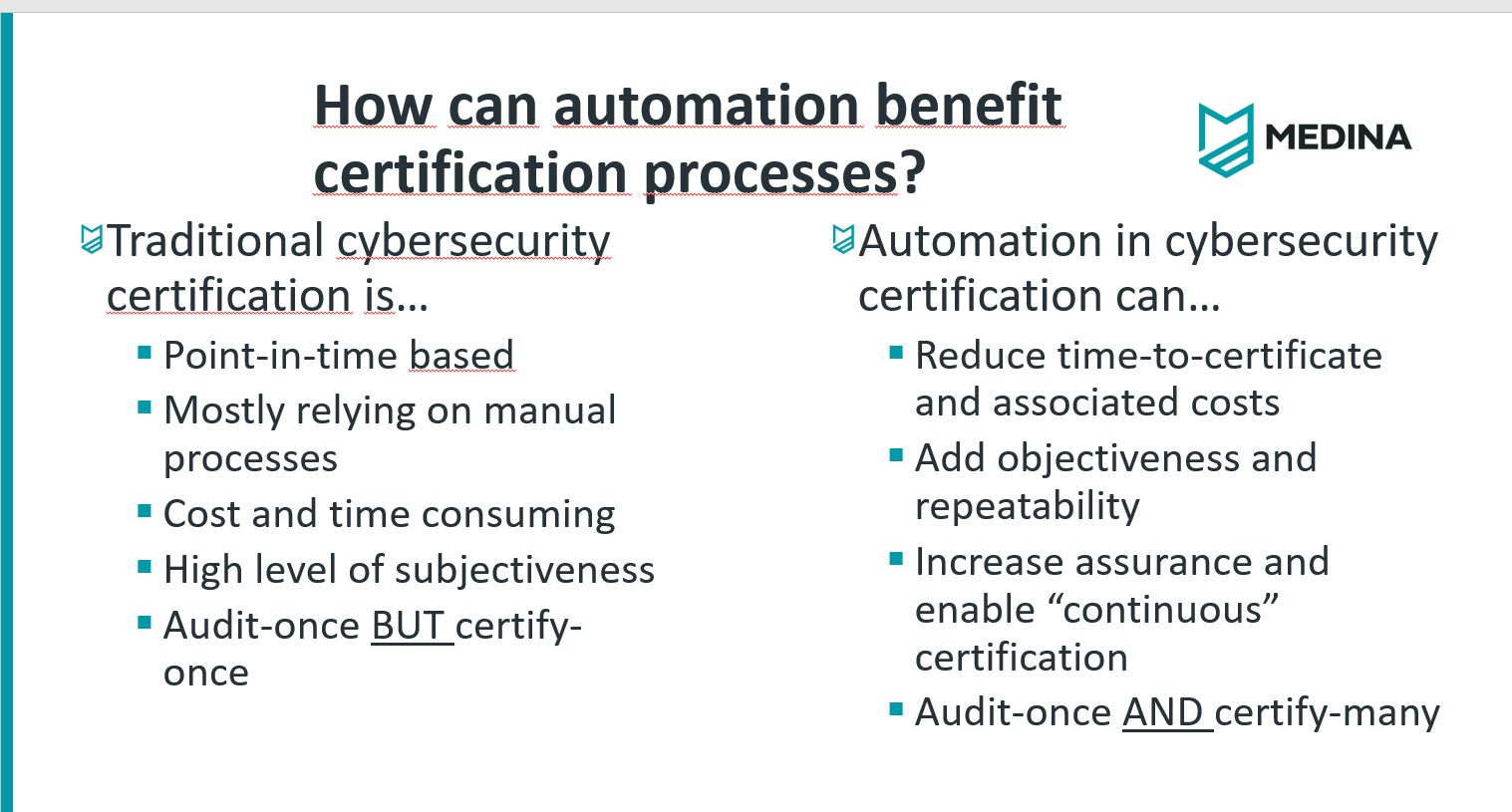 Also, the topic of OSCAL (and  more in general MEDINA's standardization approach) was of interest for the community attending the event, given the potential they see for traditional GRC frameworks (Governance, Risk and Compliance) where manual activities and interoperability issues are always present.
Finally, our presentation also touched the topic of MEDINA's sustainability, where spin-off initiatives (e.g., EUROSCAL) and Horizon EU projects (i.e., COBALT and EMERALD) showed the interest to keep developing the framework developed since 2020.